Spice Mixes
Spices are products that go beyond the five senses and appeal to the sixth sense, and breathe life into food. Every country, every region, every neighborhood in the world has its own spices. What makes them indispensable is that each has a different taste and supports body health from different aspects. Preparation of spices that are optionally used alone or in combination or doing it up brown each time, is a job that is considered as a waste of strength and time by consumers.
As DKT, we process original spice mixes, covering a wide spectrum in the category segments of food producers, from meat, chicken or seafood to vegetable seasonings and snacks, with precision from plant selection to packaging and shipping and prepare them both in liquid or powder forms. We can produce special spice mixes for legumes dishes, yoghurt products, olive oil dishes, garnishes, salads, pastries, herbal teas, cheeses, pastas and breakfast sauces, as well as transform a specific product into spice form with different combinations.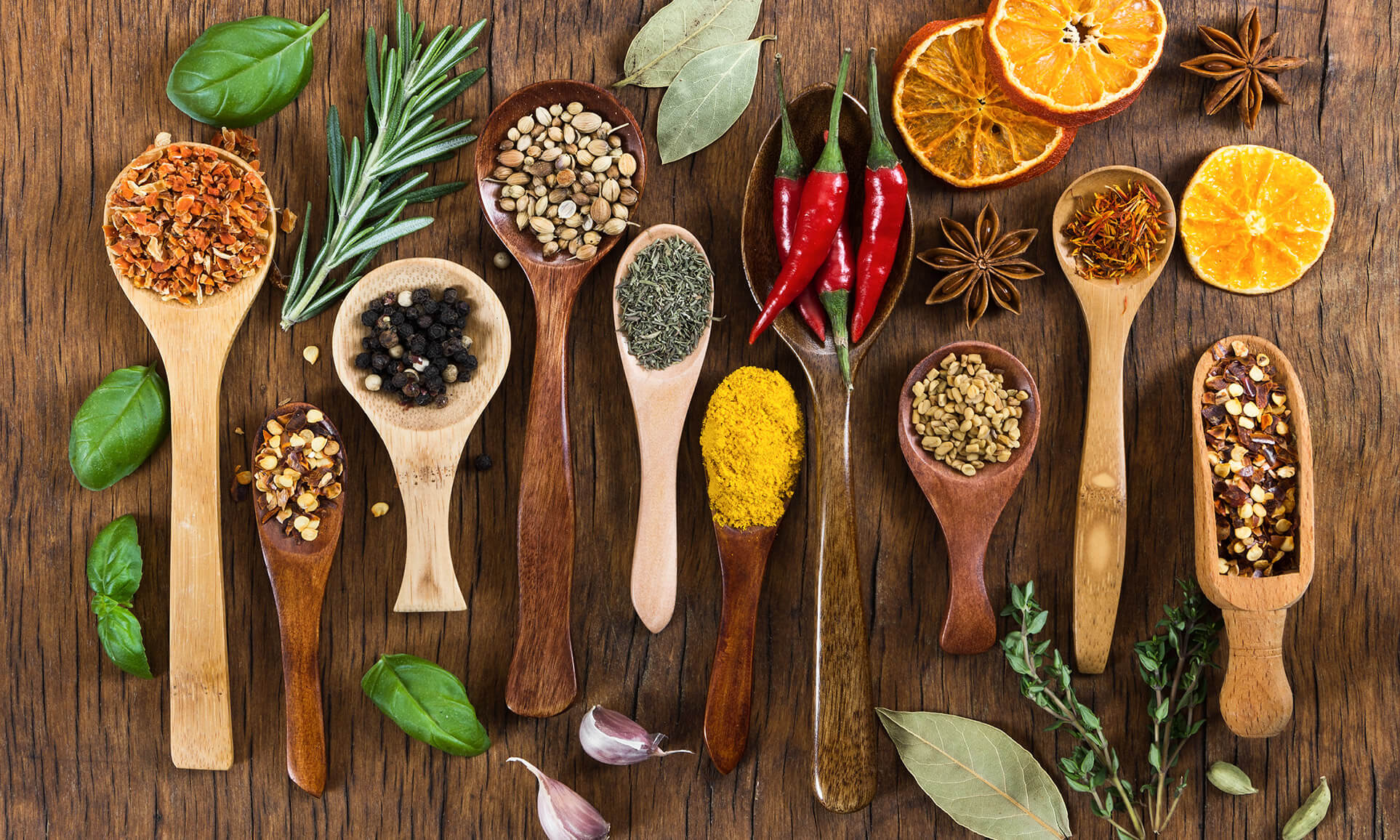 Thanks to DKT experts who have a good command of which plant gives the best results in which geography and climatic conditions, at the beginning of the process, we make sure that the aroma levels of the plants we use as raw materials have reached the highest saturation before they are harvested. Likewise, we can also process fresh plants that we preserve under appropriate conditions in their purest form since the spice takes its intense taste from its freshness. And finally, we pack the spice mixes that reach the production lines of our facilities, where we have already started to use the technologies of the future, using packages of the right model, untouched by human hands.
Spice mixes used for marination in baking, frying, boiling or grilling meat products, are amongst the most important factors that carry the industrial food sector into the new millennium. Also in this category, we are pretty sure that we will make the gourmet palates addicted to the authentic tastes with our delicious spice combinations each of which have been prepared according to different cooking methods. Meat products heat-processed with our premium quality spice mixes will have the perfect color and texture, meet practical and innovative solutions with our rich-recipe boutique formulas, and you will top your products with our grilled kebab, meat-chicken doner, nuts and chips mixes…