All Natural by DKT
As DKT, our goal is not only to produce natural aromas but also to realize all production processes from farm to factory within the framework of respect for nature. In line with such awareness, we do not limit the concepts of naturalness and respect to nature only to the verbal level, and we pay ultimate attention to the concept of "100% NATURALNESS" in all matters, from the supply of raw materials in a manner that does not contain any ethical and agricultural residues to the use of technology to take into account carbon emissions during production, without causing irreparable environmental slaughter.
DKT, which consistently conducts meticulous research studies on the trends and consumer trends of the new era with its science committee, structure based on robotic technology and natural production, references, innovations and team consisting of experts in their fields, also carries out studies on functional food choices for healthy formulations.
While we develop formulas that are widely accepted and mouth-pleasing in the snacks and salty products category, we supply the most natural extracts from their origin using high standard methods and process them with safe methods before using them in creative tastes. We provide comprehensive controls at every step, starting with the recipe creation phase. While we make high technology investments, we hypercorrectly examine the processing systems and carbon emission values. And within the framework of awareness for economic and social responsibility, we strive to contribute to a greener world with environmental-friendly automations. We do our part wholeheartedly for healthy generations.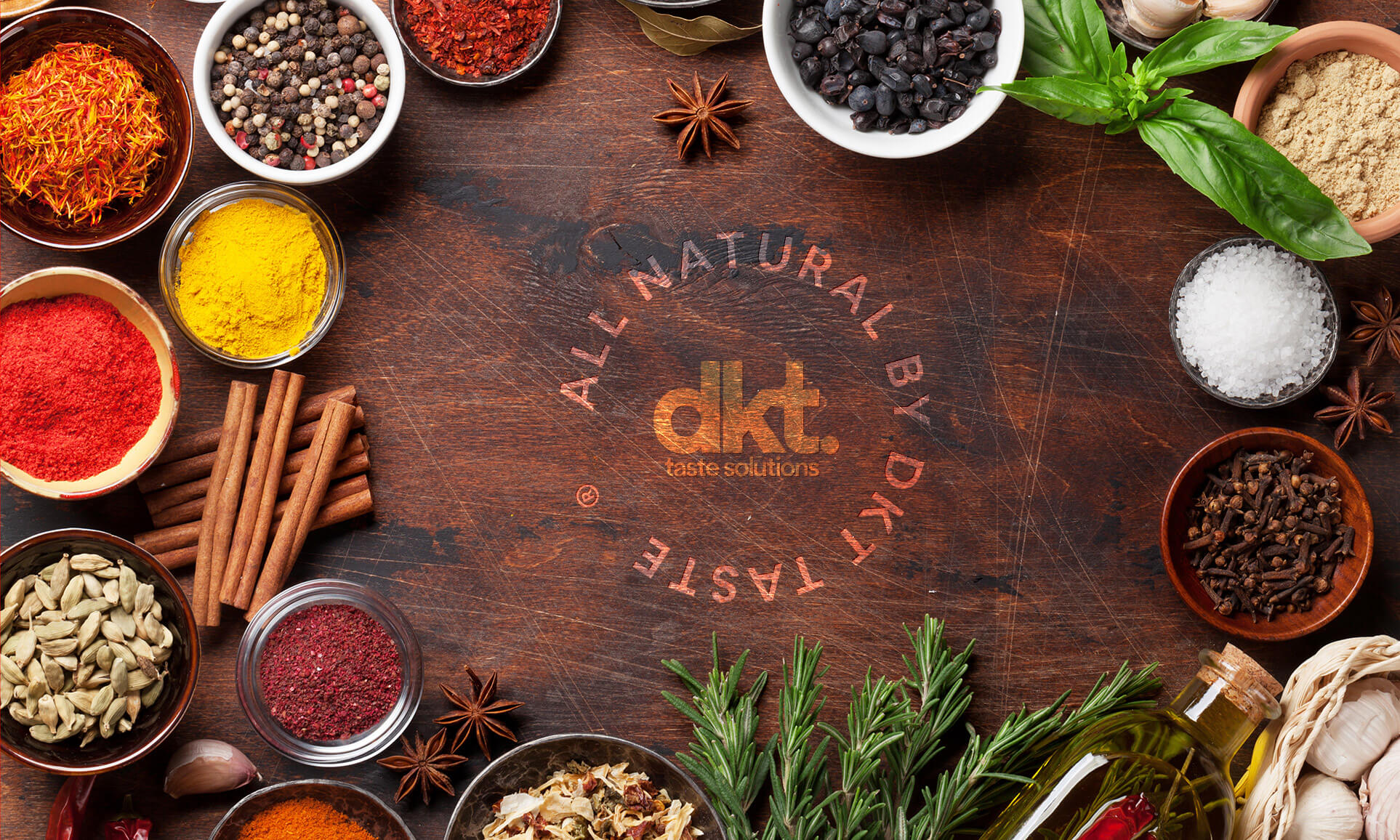 While benefiting from the innovative product options of DKT, which combines the strength it takes from 100% scientificness and naturalness with environmental-friendly technology; with our aroma formulations that add fine sensory nuances to each product in order to respond to developing trends, you will both strengthen the repetitive purchase intention of end consumers and raise your product quality to higher levels. Likewise, thanks to our competent aroma specialists, you can offer your new products and product combinations with low cost and functional packaging preserved with its true purity, to the domestic or international market without deviating from your goal.
Furthermore, our DKT R&D team, which underfollows the sector with its extensive research studies focusing on manufacturers as well as consumers, strives to help you differentiate yourself from your competitors by analyzing topics such as new generation production techniques, packaging technologies, demand for shape and quantity, local tastes that are in demand in the global arena, together with our scientific committee.