Soups and Bouillons
The instant soup category in the processed food industry makes rapid progress due to its features such as saving on the preparation time, ease of carrying around, easy storage, having homemade taste and being healthy. To contribute to the effective use of time, which has become the most valuable asset for everyone today, as DKT, we produce tertiary processed or ready-to-eat foods at the right consistency without compromising on taste. Thanks to all the progress made in food processing technology, we are able to produce products of natural quality like never before, and in line with the demands of our customers, we design particle-containing or plain products ranging from vegetable puree based thick soups to thin soups that require clearness, with different combinations and unique tastes.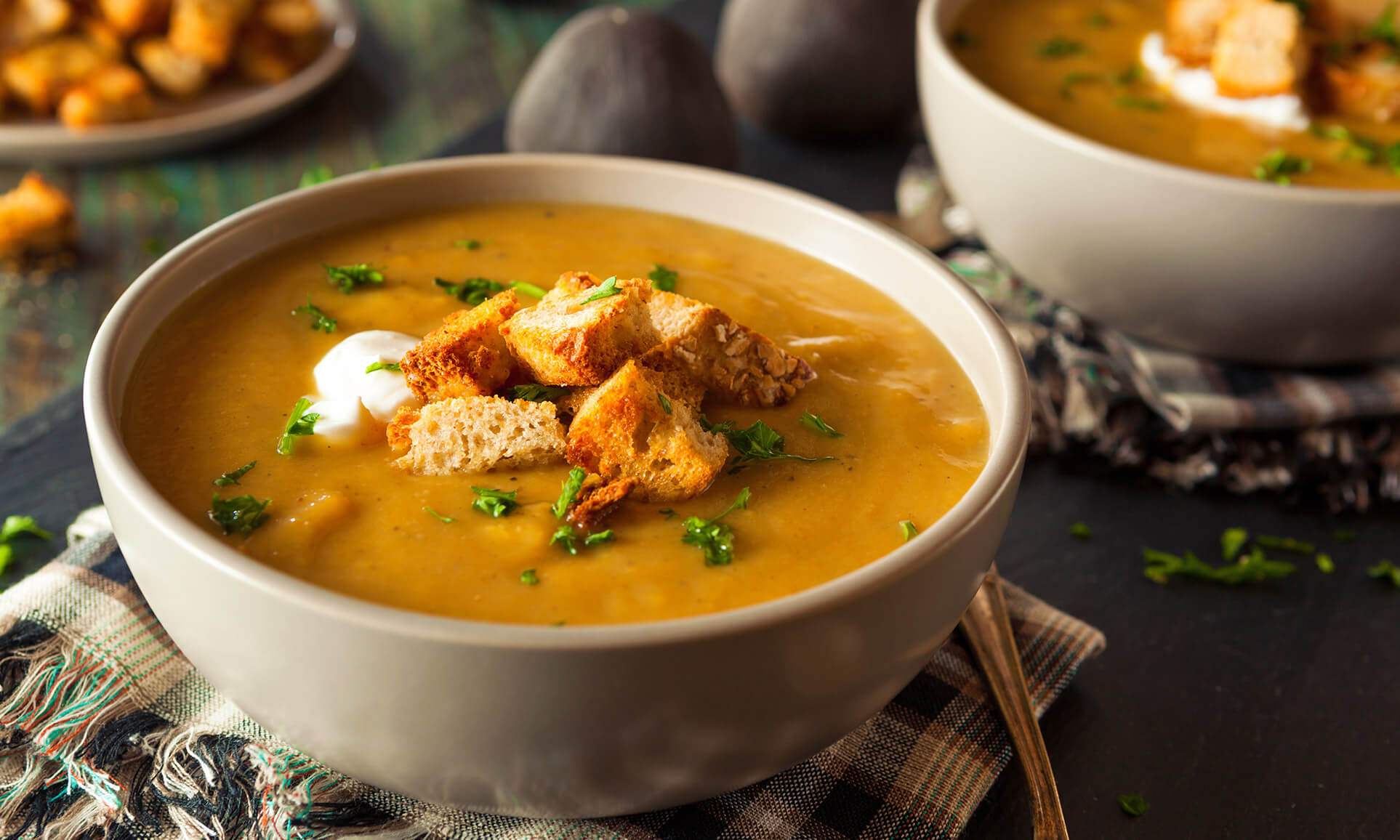 Processed foods are much more practical and attractive to metropolitan people who have to keep up with the working pace of today's world due to their ease of consumption. On the other hand, the conscious consumer who refuses chemical additives prefers to consume local tastes in accordance with traditional cooking methods. Evaluating the quantitative-qualitative demands and feedback received from consumers in the world market for the aim of producing the most natural and healthy solutions pursuant to this delicate balance, DKT manages to successfully blend the requirements and trends of the new millennium with traditional tastes.  
At DKT, low-cost and high-quality dried soup and bouillon products, which have a long storage life and take up less space due to their volumes, are prepared in the desired forms. Various solutions such as different formulas enriched with meat, chicken or seafood, diabetic soups, mixes produced with dried fresh vegetables, taste bomb tablets are available to customers within a wide range of products.
In our R&D and production stages, we pay utmost attention to the amount of foreign matters in vegetables, physical conditions of vegetables, organoleptic factors, reconstitution type-dependent ratios and plant-based storage lives.
Please visit our headquarters to try DKT's extraordinary bouillon and soup aromas or to produce prototypes of your own preferences and let's make your dream taste adventure come true together.