Innovative Collaboration
DKT's creative and dynamic R&D team inspired by nature continues to offer innovative opportunities to our customers who dream of attaining a distinctive position in the market with "original and specific" recipes rather than "stock on hand" samples. As one of Turkey's fastest-growing and most productive trademark, we are opening up to brand new discoveries in the aroma industry with our TÜBİTAK-supported works in our laboratory registered by the Ministry of Industry and Technology of the Republic of Turkey.
Through sensitive sensory, organoleptic and analytical tests performed by our experts working in our application laboratory equipped with advanced technology, we provide detailed support to our customers in essential topics such as process reporting, market research, market needs, consumer expectations, the most suitable packaging forms for the product, facility needs, raw material supply for the formulation, shelf-life studies, technical and technological requirements. After our production unit concludes the feasibility studies required for prototyping and mass production, we offer you our pilot-scale machines so that you can evaluate the sample results of your recipes. At DKT, which implements the standards of international authorities in its process management, internal reports and analyzes are regularly submitted to the relevant units, and sensory, physical and chemical controls are shared with customers at every stage in accordance with high-quality standards.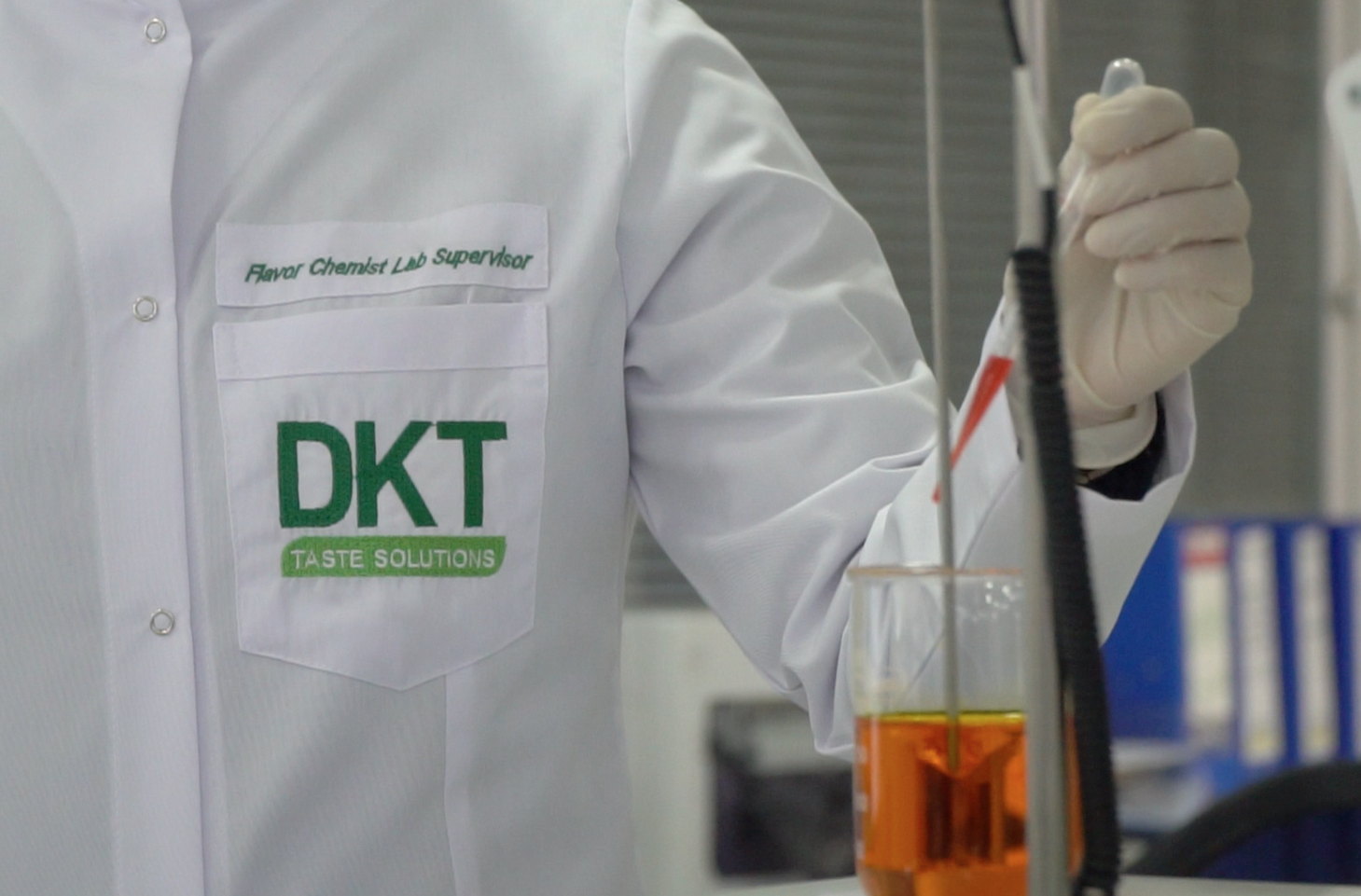 Offering you innovative collaboration opportunities to bring the unique tastes of your dreams into being, DKT creates waste-controlled and environmental-friendly products by using the most natural modulation methods in food modification while integrating umami discoveries with healthy formulas. Thanks to our production line that works with robotic automation systems and is routinely inspected, you can fulfil your high-volume orders quickly and you can get technical support from our expert team members on any topic from scratch to the final product.